The Nigerian Army on Thursday shared photographs of how a Boko Haram combatant surprised his family by returning from the battle field unexpectedly.
The Army said the rotation of troops who had overstayed in the northeast preventing Boko Haram insurgents was part of a routine to share the duty of preventing terrorism in the nation.
An Army statement said for starters: "soldiers of 29 Battalion based in Port Harcourt, have been rotated and returned to their main unit." One soldier in particular is shown in a cheerful temper with his family.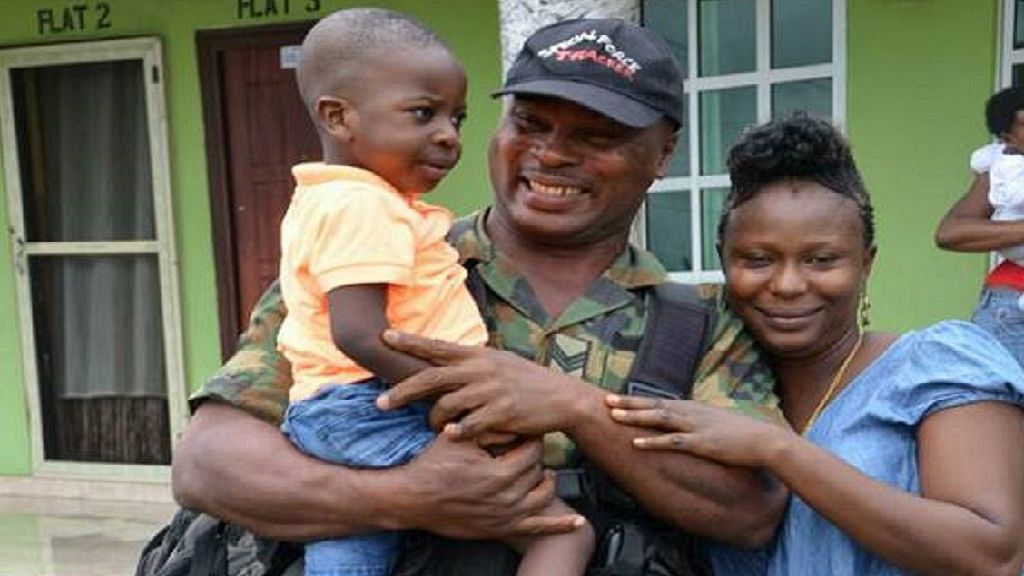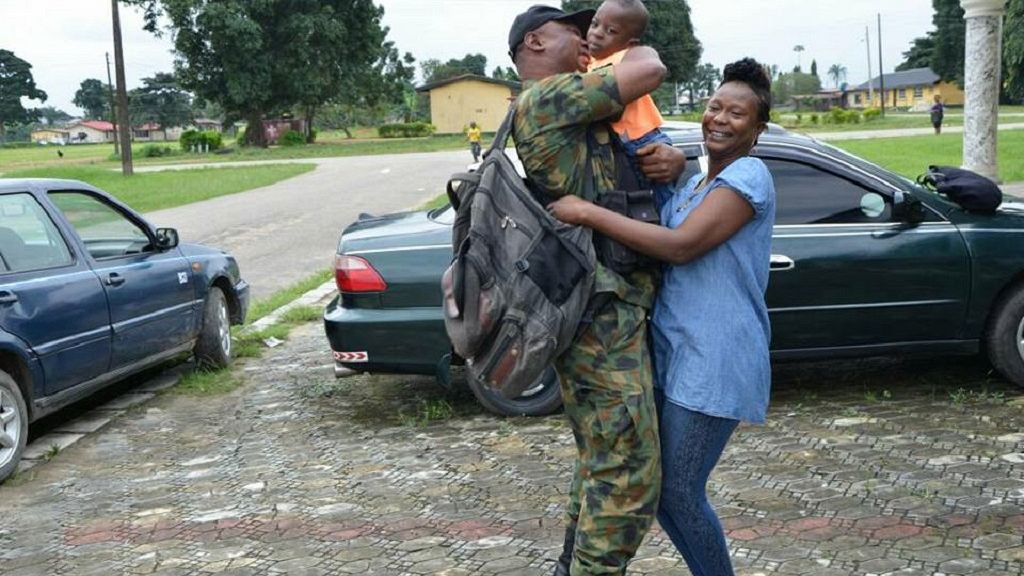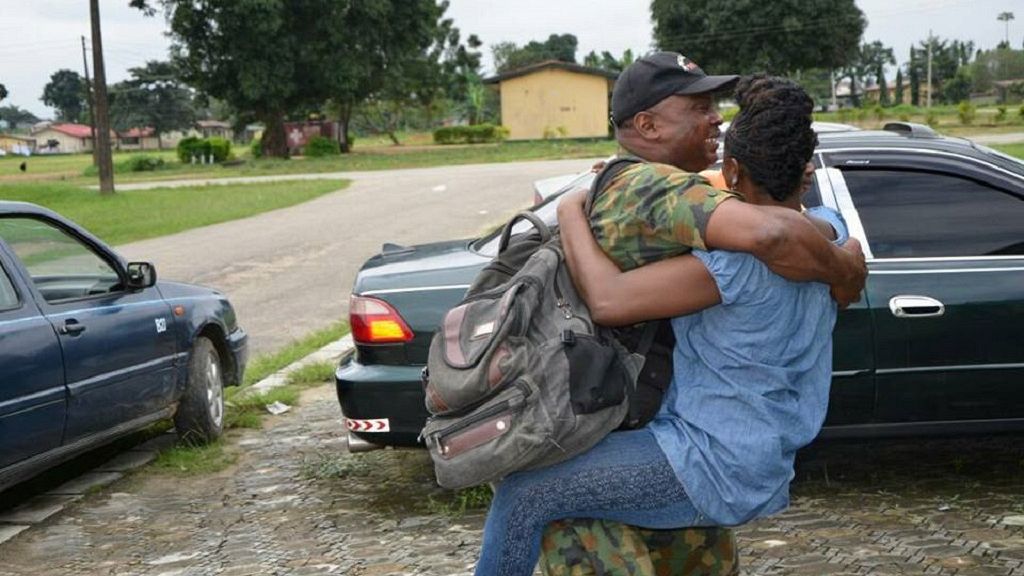 Nigeria continues to lose men in the struggle against Boko Haram. Though the terrorists can hardly stage audacious attacks, they proceed to engage troops in occasional exchanges leading to casualties on both ends.
One of the greatest issues raised by soldiers in the frontline has been their welfare and that of their families. It has usually led to resentment among troops – but has almost always been quelled by the army.