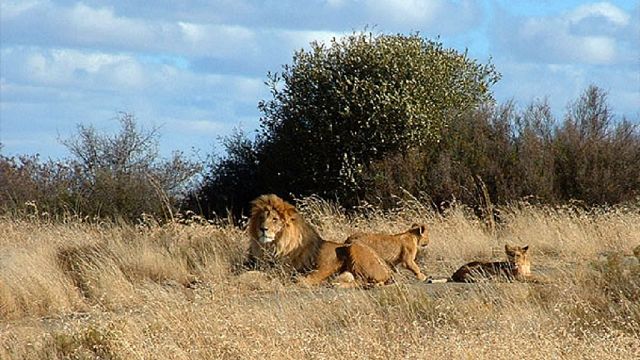 So it happened that on friday, south African police were alerted by some farmers as a result of five  lions on the loose in johannesburg.
This is not the first time lions have seen on the loose this year in south Africa. Conservationists and Police have made some effort to capture them after they were seen feeding on a cow near a farm in fochville.
Carl Thorton, the head at pittrack k9, which is an NGO that specializes in anti-poaching and tracking operations, have been involved in the operations to capture the lions. They actually plan to capture the lions alive by sedating a carcass and tie it to a tree to attract the lions.